Disrupting Leadership in the Home Services Industry
In four short years, Jefferson built a thriving 8-figure business and now employs 100+ people. He achieved this through innovative leadership and the creation of of highly motivated sales teams. This unique combination of mindset and systems allowed him to grow exponentially in record time.
Looking for a visionary leadesrhip presenter for your next event or media interview?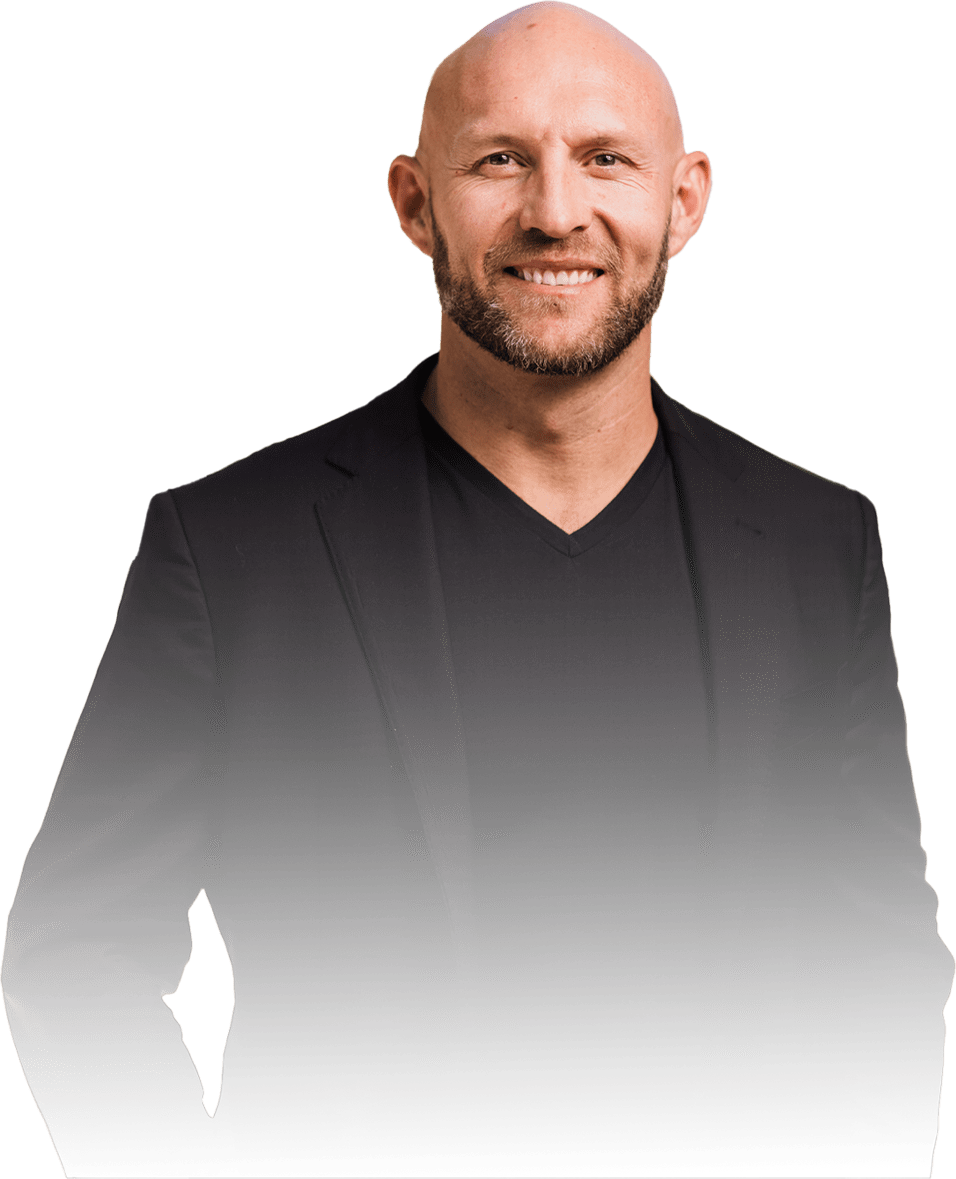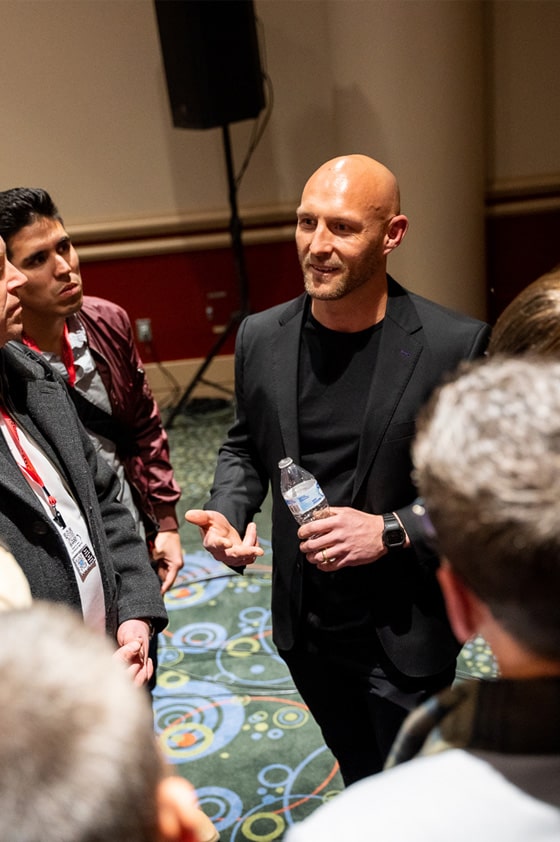 How mastering leadership will lead you to your bigger game.
What I learned while building up my company is that I needed to develop my own leadership skills & inspire others to do the same!
Hitting that first million or $5-Milion a year is a feat for any business. But many business owners find themselves stuck trying to scale past their accomplished goal. They experience difficulties building the right team, over-hiring, not investing in themselves, and not knowing how to handle the difficult conversations that happen as the business grows.
My passion has become to change this and help business owners avoid creating a stressful job for themselves where they pay everyone else, but struggle to pay themselves.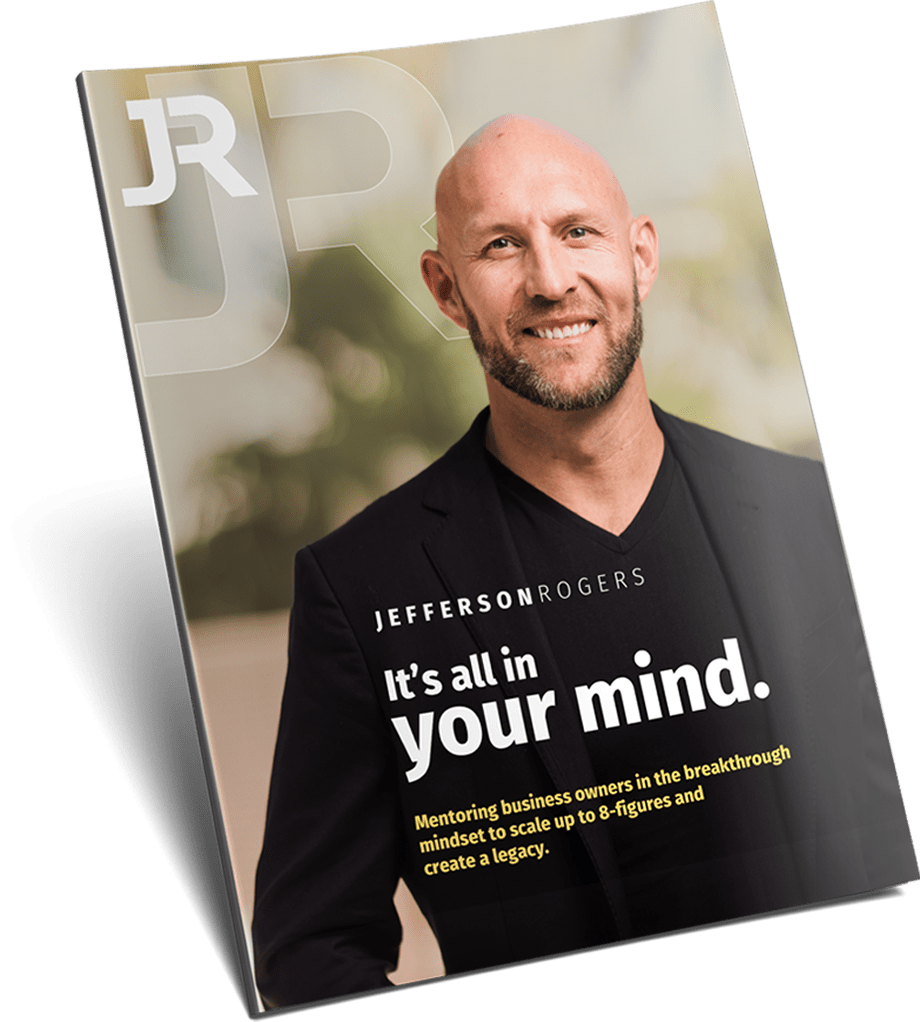 "*" indicates required fields
"*" indicates required fields
Book Jefferson to speak at your next event.
Jefferson Rogers is an accomplished and inspirational speaker who regularly shares his rapid business acceleration methods and insights into best-in-class leadership and establishing high-performance sales teams.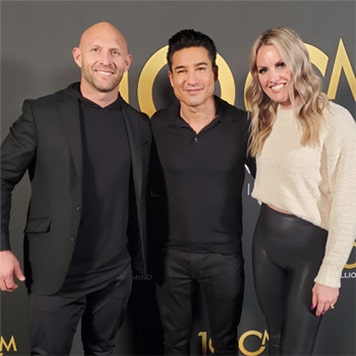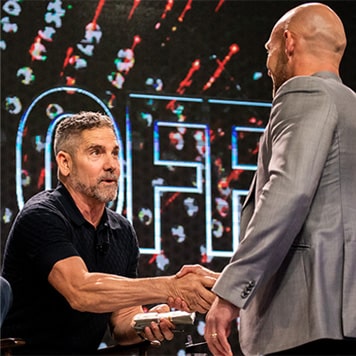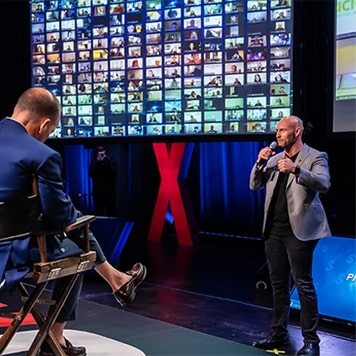 Our job as leaders is to scale up our companies by defining our ideal exit and reverse engineering everything that needs to be done to get us there.
It starts with the right team, selling and performing at its best.
As I focused on my team to build up my company, I quickly realized that having the leadership skills to build a team I could trust was the key to growing rapidly.
When I brought on great Mentors and Advisors, I learned to refine my leadership instincts and I developed a more acute ability to spot the qualities needed for a team player to generate profits for the company. I also recognized what I needed to do to get the most out of people on the team. I documented what I was doing right so we could replicate the model and grow faster. It is these key leadership skills that I share with my audiences and which drive company growth.
But having a great team will only get you so far. Knowing how you want to exit your business, and at what valuation, will define how you build your team.
This is where I focus my presentations and educational events. I provide my audiences with tools and techniques to help assess and guide their team and leadership while defining their exit strategy and how it will impact team profiles.
"If you want to accelerate and start building momentum, then identify a clear focus and start working on your discipline.
Remember: how you do anything is how you do everything."
A holistic approach to scaling up your business
The systems you implement are only as good as the mindset and leadership you will display every day to your team, your partners, suppliers or clients.
What your audience will learn with Jefferson as your guest, keynote or interviewee is how to amplify everything you are doing right and implement world class leadership systems that will take your business to the next level and consistently hit the targets you set yourself.
Self-love, self-discipline, and other things
Jefferson's powerful story of his own journey encourages leaders to challenge themselves to personally achieve more and ask more of others. Paradoxically, by asking more from yourself improves your performance, makes you a better person and allows you to develop empathy while getting far more out of every situation.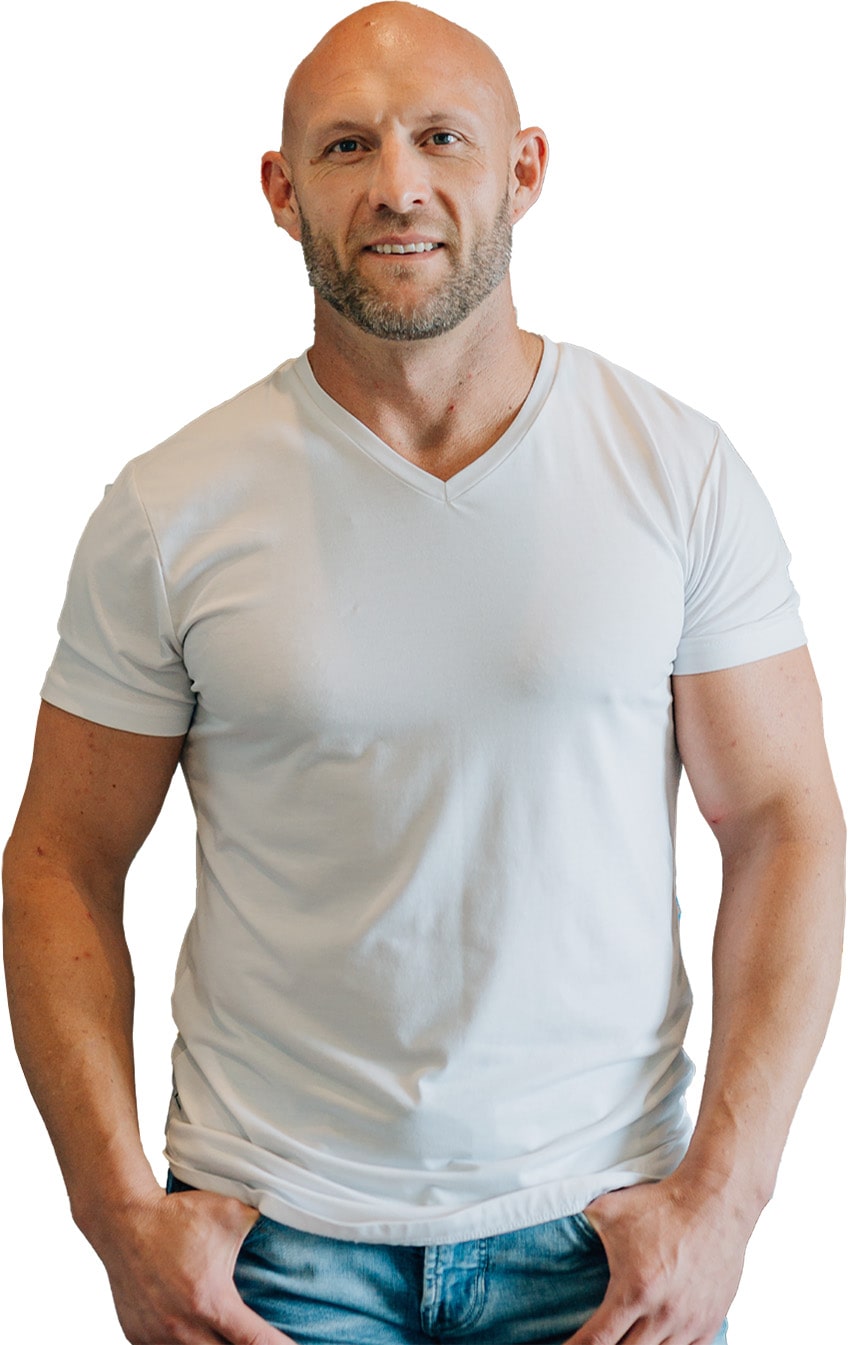 Our revenue is up 150k a month since I started.
"I reached out to Jeff a couple months ago asking about his leadership principles, I was hesitant initially to invest money on advising. After texting Jeff and hearing what he thought was possible in a small-time frame, I said let's go for it. The rewards far outweighed the investment, which now seems so small to what I got in return. Our revenue is up 150k a month since I started. The biggest thing I think really makes a difference is he was able to see problems I didn't know existed, and then also see future struggles before I had them. The possibilities are endless but sometimes you need some help along the way. I can't thank Jeff enough for how he's changed my business, I look forward to continue working with him."
Joe Coon, Thomas Fence Co. Maryland, USA
Jefferson is ready to educate…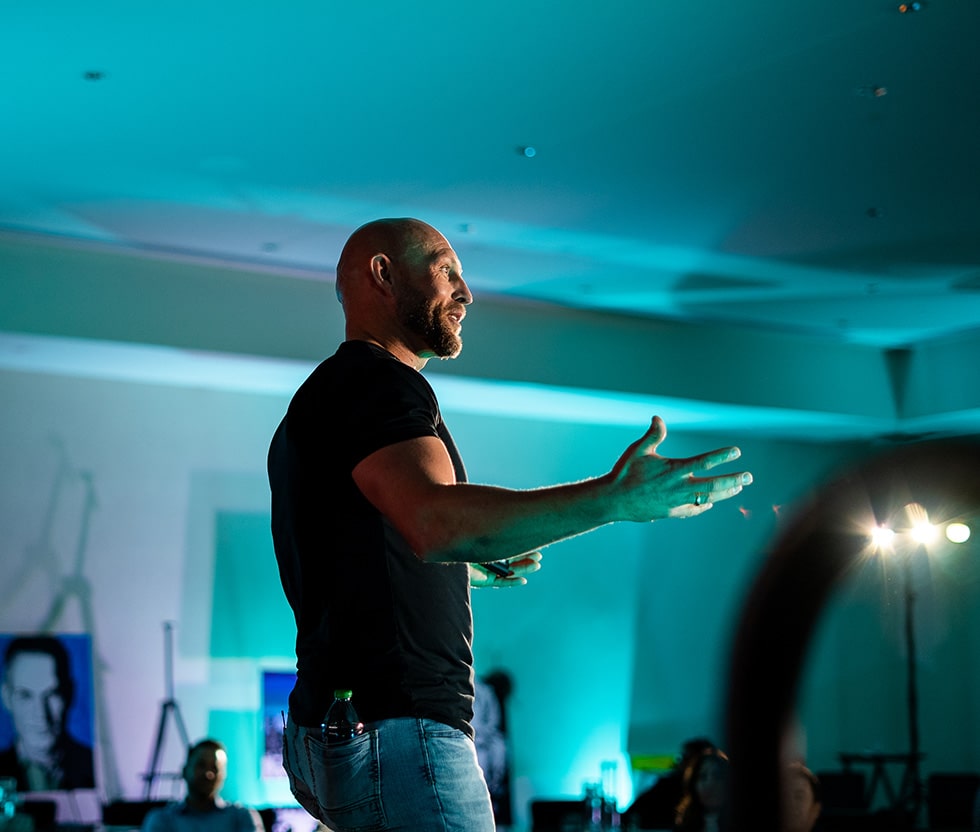 Because every audience is unique, there are no one-size-fits-all solutions
Jefferson provides dynamic and powerful presentations on leadership, sales and mindset for audiences with driven professionals. He is happy to customize his presentation or deliver one of his customized speeches.
Whether you are running a podcast, or media channel Jefferson is an excellent interview partner and knows how to bring great ideas and takeaways to provide a memorable interview.  
Although Jefferson's schedule is very full, he enjoys working closely with leaders and teams to help them implement the years of wisdom and refined systems he has used to build his own companies. 
We are expanding our footprint!
We are growing our company and are actively seeking new team members and partners to drive our multi-state expansion.
"You are always one decision away from a completely different life."

Jefferson Rogers is a CEO, author, and podcast host and is not afraid to admit that he did not like who he was 10 years ago. Broke, directionless, and irresponsible, he had hit rock bottom and had no idea what it could look like to turn his life around.
While growing his business from $0-$18MM in four short years, Jefferson learned many valuable lessons the hard way. He discovered the importance of focusing on his team, committing to his goals 100%, and having great coaches and mentors. Today he's dedicated to helping others who are in the same position he remembers being in. He guides aspiring entrepreneurs to clarify their vision, invest in themselves, and achieve their biggest goals by going ALL IN.